It's Wednesday again which means this is when I bring you guys the Top 5 Wednesdays, created by gingerreadslainey. You can find out more about these days on the Goodreads group by clicking here!
The girl looking sensually out of the cover trope
I'm sure the writing and story line of this book are amazing but I just personally can't deal with the faces on books trope. Especially when they're real peoples' faces and they're facing outwards. Some books (rarely) do this alright but for me most of the time it's a no.
The guy who has an unusual amount of muscle (steroids?) on covers
Paranormal Romance books tend to be the biggest perpetrators of these two tropes… I just can't stand this sort of characterization on that many covers – similarly to the face thing some books do this well but it's rare…
I can't stand love triangles! 9 out of 10 times it's put into a story for no other reason than to just have it included! I genuinely can't recall a book where the love triangle was beneficial to plot or not somewhat annoying.
I actually liked this trope in Throne of Glass! I won't say what other books I've disliked this trope in because it's technically a spoiler for them despite the fact it's usually the most obvious thing. Which is what usually makes me dislike this trope – how obvious it is…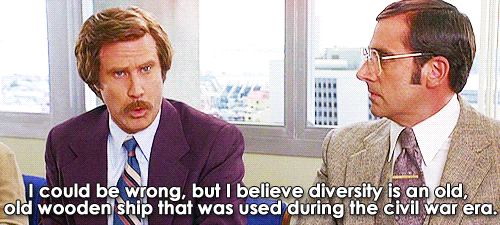 This isn't a trope per-say but seems to be a very prevalent thing in a lot of mainstream YA (which is what I tend to read) the lack of diversity is very questionable and, yes, extrememly frustrating!