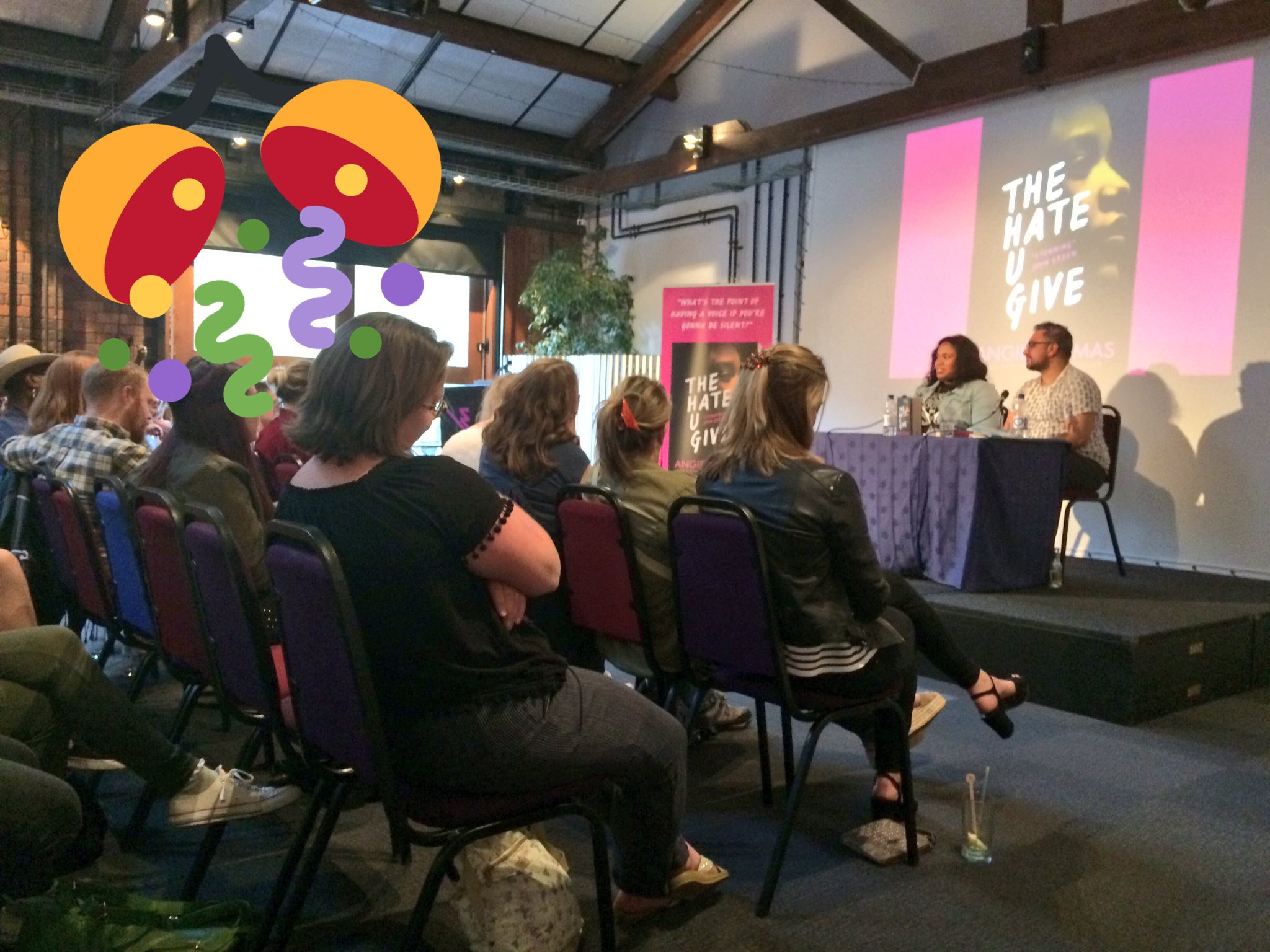 I was so excited to find out that two authors, whom had both just released very anticipated releases of mine, were coming to my city for signings!
The first signing was on a Sunday evening – due to exams recently I had just spent the previous five hours revising so I was very tired at the beginning of this signing! Nevertheless, I had so so so much fun! There were very interesting conversations going on and some of the questions asked were pretty funny. (Someone asked Angie if she did drugs? It was a bit random but got a laugh out of everyone there!)
In case you didn't know already Angie Thomas wrote: The Hate U Give – a book based off of the black lives matters movement and shootings of black people in America by police officers. I'm really excited to read this – I honestly feel this is going to be such an important read for me and so many others! I was so happy I got to meet Angie! (Even if I was too scared to ask the person behind me to take a picture of us)
Then on the next Tuesday (so 2 days later) I met my friend to go to a Laini Taylor signing! I haven't actually ever read any of her books but I've heard amazing things about her books, especially Strange the Dreamer! I got my book signed although my edition was already signed before hand, and also dedicated! She actually recognized my name from when I tweeted her earlier on in the day which was really cool!
I don't usually buy books without having read the author's work before – especially not in hardcover! But last time I skipped out on a signing because I wasn't sure (E.Lockhart) I regretted it when I finally read We Were Liars so this time I took no chances!
So, overall this week has been really good for signings which is actually quite rare where I live!
Have you been to any signings recently? Or are there any authors you want to see soon?